We have a profound knowledge, state-of-theart labs, as well as the technical equipment at PSM to perform the necessary analytics within the scope of drug development and drug manufacturing for products in the clinical phases, as
well as commercial products. The product release is performed by our own
QP staff at PSM. We also offer these analytical services as part of contract services for products that are not developed or filled in-house.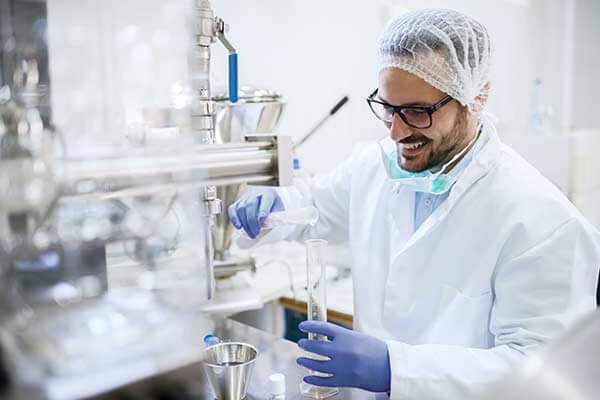 ---
Our Service Portfolio Includes the Following Items:
HPLC (UV/ VIS, DAD)
Particle size detection
UV-VIS
Water content
Titration
IR spectroscopie (FT-IR)
Viscosity
Polarimetry
Stability studies
LC-MS/MS (non-GMP)
Elemental impurities assessment and control
Refractrometry
Tests according to USP/Ph. Eur.
Identity verification acc. to Ph. Eur:
– identification
– purity/assay
In-vitro drug release (Apparatus II)
Further analytics like microbiology, residual solvents or elemental impurities will be performed by our qualified partner laboratories.
---
Everything from a Single Source – Our Services as a Pharma CDMO