GDP Temperature-Controlled Transports with TempTrans
Companies that distribute or are supplied with temperature-sensitive products and goods need a reliable logistics partner. This applies in particular to companies in the pharmaceutical, healthcare and medical technology industries, as well as to all manufacturers and retailers of products that need to be stored and transported under temperature control.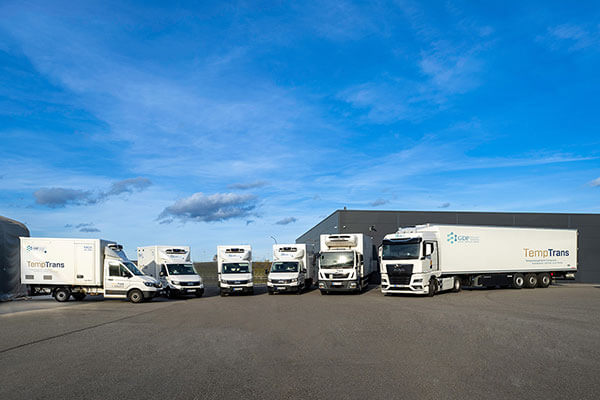 ---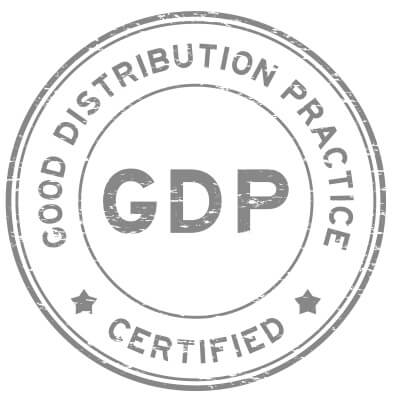 TempTrans is an expert in the storage and transport of such temperature-controlled goods and ambient goods in the range of +2° to +8°C as well as +15° to +25°C. With our comprehensive supply chain solutions, we meet the highest demands for safety and flexibility.
That's why you'll find expertise from the areas of logistics, pharmaceuticals and healthcare in our team. And our nationwide GDP Network Solutions network puts us in a position to deliver your ambient products throughout Germany on the following day as treated as prescribed.
Continuous quality assurance is also ensured by the modern, web-based training system for all employees as well as the annual training of managers regarding GDP and the pharmaceutical-relevant legal changes.
For GDP Network Solutions, obtaining the seal of approval is a milestone in the still young history of the company, and all those involved see it as an incentive for the further development of high-quality services in pharmaceutical logistics. You can find more information at TempTrans homepage.
---
Comprehensive value proposition

The great strength of GDP and all network partners lies in consistently safe temperature control through uninterrupted monitoring. 24/7/365 monitoring means:

• active real-time temperature monitoring of all interfaces
• Alarm system in case of temperature deviations
• 24/7 emergency management
• Central quality management
Therefore, GDP can also provide a comprehensive performance promise for nationwide distribution:

• Standard delivery time 24/48 hours
• Driving days Monday to Friday
• Services: Next Day Guarantee before 12 o'clock Next Day
• Complete scanning of every interface
• Complete temperature documentation (source to sink)
• Daily quality reports
• Delivery reliability 98.5 %
---
Everything from a Single Source – Our Services as a Pharma CDMO