High Competence through Valuable Cooperation
PSM GmbH connects experts on a friendly basis. The competences and professionalism of the individual companies create a valuable cooperation. Through experience from joint projects, our projects lead to success in a targeted manner.
You can benefit from the advantages: The technical interfaces are defined and the project process is carried out from a full service. This way, you are able to use and combine different project elements and solutions, thus obtaining an optimal solution.
---
Filling and closing is our passion!
groninger is one of the leading international manufacturers of aseptic filling machines for the pharmaceutical, consumer healthcare and cosmetics industries. We have excellent know-how and cooperative partnership in special machine construction. Our machines and systems set technological standards: We offer the entire spectrum from customised individual solutions to line concepts in series production.


To protect and secure lives
SKAN is a Swiss company and a global market and technological leader for isolators, cleanroom devices, and decontamination processes for the aseptic production of biopharmaceutical substances. SKAN's core competency is the design and development of process isolators for the aseptic filling of biopharmaceutical products. Furthermore, the company offers its customers process support, services, and consumables.
Optimal packaging and packaging line
As the global pharma technology expert, as your personal partner, we possess a unique offering of integrated solutions, spanning consultancy, inspection, handling, packaging machines and materials, track and trace, and industry leading software, giving you everything you need to unlock the potential of your productivity and your business.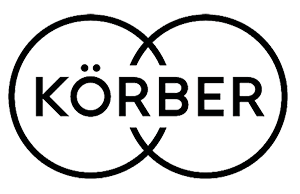 Fast and safe freeze drying
Martin Christ Freeze Dryers is a world leader in the development and manufacturing of freeze dryers, with over 75 years of experience. Our product portfolio encompasses laboratory units, pilot systems and production systems as well as vacuum concentrators for an extremely wide range of applications and process requirements.
Sterilisation solutions for the pharmaceutical industry
Fedegari is a highly dynamic, industrial group and benchmark across the bio/pharmaceutical industries worldwide. Founded in 1953 in Pavia, Italy, Fedegari offers innovative solutions for clean and sterile processes in achieving unparalleled performance and reliability for the production of sterile drugs.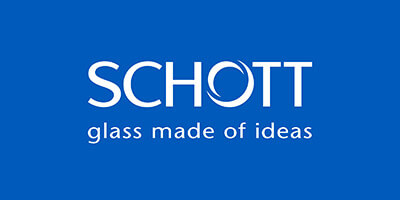 SCHOTT Pharma
SCHOTT Pharma provides advanced drug containment and drug delivery solutions and services for the global Pharma and Biotech industry It offers a large and scientifically proven product portfolio to safely contain and deliver injectable drugs to patients worldwide. Drug manufacturers and CMOs benefit from SCHOTT Pharma`s global manufacturing footprint producing more than 11 billion products per year.
Labeling with a maximum of safety
HERMA is a leading European specialist in packaging and product labeling with decades of experience in the pharmaceutical and healthcare sectors. Thanks to their modular design, HERMA labeling machines can be added to particularly economically with a wide range of printing, inspection and ejection components, including cross-checks. In this way, the highest possible safety and reliability can be achieved even under highly individual production conditions.