Visual Inspection and Secondary Packaging
As downstream processes, we offer standardized but also customized visual inspection, container closure integrity testing (CCIT), device assembly, labeling, and final packaging. For small and smallest quantities in clinical phases, we offer these services with manual or semi-automated process steps.
For commercial products, we perform these processes fully automated with the latest generation of equipment technologies. We can offer all necessary process steps for the processing of syringes, vials as well as cartridges. We rely on technologies from Körber Pharma, Groninger and Herma and offer these services as a complete package with aseptic filling, but they can also be used separately for externally filled products.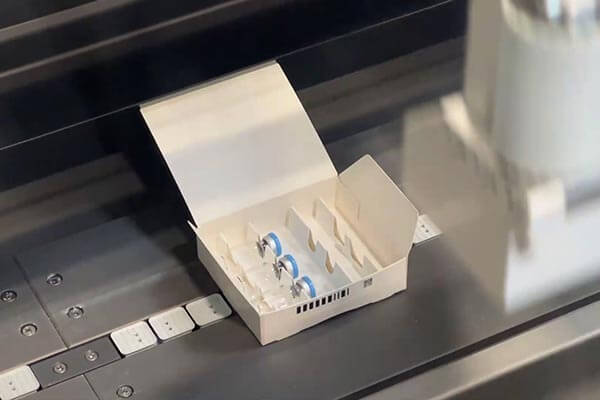 ---
Our Services as CDMO for Clinical Phases at a Glance
Manual visual inspection control
Manual secondary packaging
Our Services as CDMO for Commercial Phases at a Glance
Fully automated optical inspection with 100% Container Closure Integrity testing (CCI)
Fully automated secondary packaging
---
Everything from a Single Source – Our Services as a Pharma CDMO